Winners have been chosen and notified by email!
So, as you undoubtedly know, Nerd Junkies went to Eurogamer this year. They saw a lot of pretty things and talked to more people than they ever have before. Sometime in this crazy few days, we managed to swing by the Indie Arcade and find our pick of the expo! It was tough to whittle the contenders down, but after biting the bullet, we made our choice!
Really Big Sky is our number one. It's pretty, VERY pretty. You could quite happily sit in front of it and trip out for hours, before realising that you're stone cold sober. Once we were in, headphones on, mouse in hand, tunnel vision syndrome set in. All of the flourescent lighting and loud chatter disappeared and there was nothing in the world apart from a tiny spaceship and some massive planets.
So, who made this title that managed to make a pair of us visibly dribble and ignore the world? A lovely bunch from up in the chillier parts of the UK under the name of Boss Baddie. We ended up chatting away to them for a few hours (and stealing some codes for the title to give away to you good folks) at the end of the expo and discovered that they were about as honest a group of gaming folk as you could hope to find.
They set out to make an homage to the games they grew up playing for endless hours in the arcades, and to add a twist (think Gradius on acid). While this may seem to be a simple side-scrolling shooter from a still, it's far more than that. It's randomly generated each and every time you play, picking your bosses out when you least expect it or throwing you a planet to possibly smash into.
Speaking of smashing into planets, just how do you avoid that? You have a drill on your ship that allows you to plough through the planets to collect power-ups or just to take on a particular boss in the form of a laser-shooting planet core! I don't mind telling you that shooting the core of a planet while getting fired on from all sides is FAR from easy!
I understand that this post all seems a little bit gushy but, well… the game is just that ridiculously fun to play. Never the same twice, constantly adjusting to your skill level, boasting some 10 game modes (with more to come) and fully upgradeable. There are endless hours of entertainment to be had here.
So, as I mentioned, there is a giveaway to be had here folks! We will be giving away 3 copies of this title to our readers. All you have to do is simply tell us in the comments section below exactly why you think you should win. Be as creative as you like about it as we will be rewarding points for how many times I snort when laughing at replies (no but seriously, it'll be randomly selected).
This competition will run until Tuesday 11th October when we will announce the winners in our weekly newscast. If you want to comment and do not wish to win, please make sure you say so in your post so you can be discounted. Please ensure there is an email address attached to your username at the time of posting (do not post this openly in the comments section unless you wish to get spam mail from shifty site skimmers).
If you are a lovely, wonderful person who is easily swayed by such lovely game footage as this: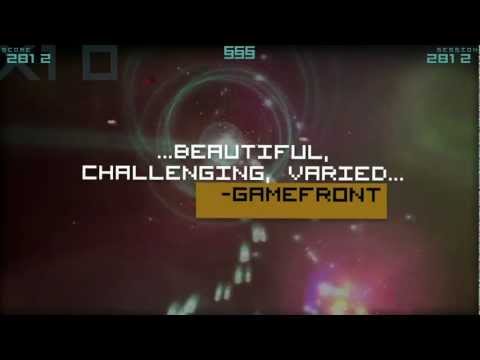 … and you simply can't wait for the competition to end. Feel free to trot over here to pick up a copy for yourself with cold hard cash: Boss Baddie @ Indievania
Best of luck everyone!